Teaming Solutions
Method Teaming – the Productivity Engine.
Great talent management needs great tools. Method Teaming is science-based. It creates high productivity teams using startlingly accurate visual tools and team maps.
Intuitive – use on day one

Immediate productivity gain

Builds teams with precision
"Fully engaged business teams are the new key to competitive advantage. Method Teaming is the only science that can create those teams."
Bob Perrin, CEO Magellan Associates. 1,300,000 followers on LinkedIn
Talent Management
Ian Mitton, Managing Director of OND Europe explains the power of Method Teaming.
US business teams can expect to increase productivity by just over 50%. In other countries the productivity growth can be a huge leap of 90%.
Method Teaming can double the tier of highly engaged employees in your organization. It can reduce the number of actively disengaged to near zero.
No more 'hire & hope' with your fingers crossed. Every new hire or internal transfer will take to their new team like the right piece to a space in a jigsaw puzzle.
BUSINESS SOLUTIONS FOR TEAM PRODUCTIVITY AND EMPLOYEE ENGAGEMENT
Do your numbers time after time, without the stress.
Invest precisely in talent using exact team and individual talent maps.
Staff engagement and retention ratings above 90%.
Fully engaged staff are also fully compliant.
Innovation teams that work right off.
"In Method Teaming, HPE has discovered a program that not only works, instantly, but the field also wants. By bundling Method Teaming with hard core sales process training we have created a solution for the salesforce that gives us both immediate quantifiable sales lift as well as long-term sales process improvement."
Marcel Keller
"What we are really doing in HPE Americas right now is leveraging Method Teaming as the core element of our talent program. That is allowing us to ensure we have the right people in the right roles to drive new solution business sales as our primary engine of growth."
Steve King
"Using Method Teaming we increased our productivity by 40% and went from a highly siloed, low trust, low value-perceived organization to #2 amongst telecom companies as ranked by Information Week. Method Teaming taught us how to use the natural talent of our people, respect one another's Intellect and create powerful teams with a science and common language."
Valerie Parrish-Porter
Recent Blog Posts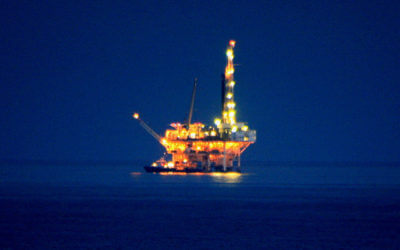 Is it lights out or a new dawn for the oil industry? A recent article on oil industry website OilPrice.com relates how millennials are turning their back on the fossil fuel industries. Oil and gas are bad for the planet and the industries are not nearly creative...
read more