Take a first step towards teams that work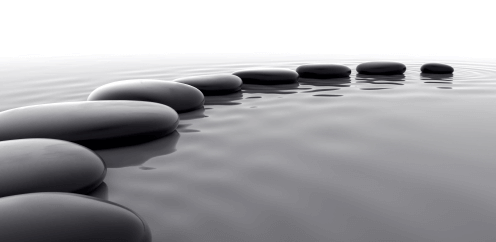 Method Teaming® is the most powerful science yet devised for building teams and companies that work. Many clients like to test the water before embarking on a company-wide implementation. These four exercises will help build your confidence in Method Teaming whilst delivering real value that will help you towards greater efficiency, productivity and engagement.
Search for Superman (or woman).
Many job descriptions contain a list of desired attributes that no single human being can possibly possess. This can hamper the candidate search process or even end up with the wrong candidate being hired.
This exercise applies Method Teaming recruitment science to the process and ensures that the search is realistic and is targeted towards the talents that are really needed in the successful candidate. It will also give some valuable pointers on how to discover that talent during interviewing and selection.
$995
Team Efficiency Measure.
How can you improve your team's efficiency if you don't know how to measure it? This exercise is a discovery process that the whole team can enjoy. It features the Teams That Work board game and is facilitated by an experienced OND practitioner. The game takes about 2 hours (a centerpiece for your next monthly team briefing?) and will give you hugely important information about your team.
You can also discuss with your OND practitioner the next steps you can take that will give you the most value.
The Team Efficiency exercise is both serious and fun. This is our triple promise for the outcome:
You will get a reliable measure of your team's efficiency expressed in %age terms.

Leaders will find quick wins to help them improve team productivity and cohesion.

Team members will see themselves in a new and more positive light and they will emerge from the game with a better appreciation of the natural strengths and talents of their colleagues and the wealth of untapped resources in the team.
Team Efficiency is ideal for 4 – 7 players and works for sales, management, back office, IT, innovation, recruitment or any other team.
$1995
Team Diagnostic.
Get a detailed view of all the strengths and talents in your team, including those that even your team members didn't know they had. Discover any gaps and find out how to re-apportion work so that everyone is doing what they do best. You may find that you don't need to hire that extra head because you can now get all the work done by the existing team.
We'll also debrief your team with their natural strengths and talents on a one-to-one basis and create a team map (I-on-Icon) so that you can see your team's talents at a glance.
$995/head
Leader and Wingman.
You've been chosen to be a leader because you have strong talents. But nobody has all the points of the compass so how do you choose a No.2 or No.3 who has the talents that complement yours?
This exercise will measure all your natural strengths and talents and show where you place on the Method Teaming map. It will be followed by a full one-on-one debrief in which we will not only describe your natural attributes to you in depth but we will also discuss how to look out for the necessary talents in your direct reports that can give you a winning ticket as a leader.
$1200
To get started, step on the green Contact Us button at right