SOLUTIONS for MISSION-CRITICAL and OPERATIONAL TEAMS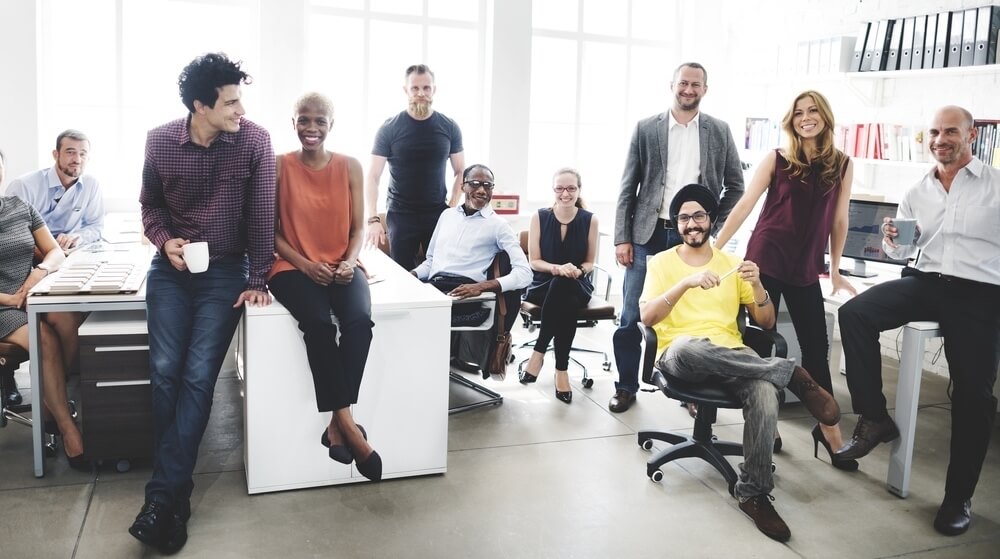 TRANSFORM OPERATIONAL EFFICIENCY
Most operational teams regularly under-perform:
Fundamental targets are missed

Projects slip

Quality is poor

Overspending is common
…and yet we still expect them to do our most important work!
Teams are misfiring because people are not communicating and collaborating well enough. That's because they are reading each other's learned skills, not their deep-seated talents. We will bring to the surface your people's talents and show them how to use these as the basis for far better communication and collaboration. When that happens, you get a fully functional team that works which is delivering all of its potential.
You can transform efficiency, quality and speed while reducing risk in your operational teams within weeks. You are less than 90 days away from full performance and enjoying mission-critical and operational teams that work.
Method Teaming Solution for Mission-Critical / Operational Teams
This comprehensive teaming solution focuses on delivering the following outcomes:
Meeting goals and targets consistently

Achieving key project timescales and deadlines

Ensuring high quality is the norm

Projects are delivered within budget
The program capitalizes on exploiting the natural strengths and talents of team members. Individuals will be highly engaged and motivated as they find themselves part of a winning team. This will have a dramatic effect on the enterprise too as the energy and enthusiasm around these positions travel across the organisation.
The Program has 3 stages as follows:
Stage One – Team Analytics – 'How the Team Works Today'. We begin by carrying out a precision scan of the team to reveal their natural strengths and talents. We call this their Intellect. We'll use Method Teaming technology to check that everyone is able to use their talents every day. We will also ensure each person understands the importance of their talent to the team and how to help others use their talent to the full. We'll produce a 'team map' which gives everyone a bird's eye view of the talent within the team.
Stage Two – Diversity & Communication – 'Revelation and Awe'.  The team is enabled with a new way to communicate and collaborate so awesome that it can be likened to the days when broadband wi-fi took over from dial-up. The team discovers how to understand the full Intellectual Diversity of their colleagues and 'read' each other like open books. Business discussions become exciting as people see the light dawning in colleagues' eyes in a way they could never achieve before. Output, efficiency, quality and speed all improve. We help the team understand who are the change agents, who are the detailed thinking people and who is highly motivated to get things done. This understanding is vital for building mission-critical teams.
Stage Three – Coaching and Development – 'The New Super-enabled, Super-confident Team'. We re-inforce the teaching by working with the team and their manager to apply Method Teaming to achieving deadlines and reducing risk. The team will build and implement a 90 day plan so that tangible results and value are realized quickly.
Proven Results:
Business efficiency rises from an average of 32% (yes it really is that low in the US, according to Deloitte) to 50% or more.

Quality improves significantly and becomes more sustainable. This is harder to measure but anecdotal evidence is in agreement that work gets done first time to a higher quality.

Risk mitigation is improved as projects are completed on time, on budget every time.

Costs fall. Staff efficiencies and no project overspend mean that costs will fall. Attrition rates will drop. You'll ultimately achieve more with less. We have a spreadsheet to prove it.
To get started with Method Teaming® Mission-Critical contact us now.
Quick Win Solution – Team Analytics.
As a meaningful way to get started with Method Teaming while limiting immediate implementation costs, why not consider running the Team Analytics portion of this solution in isolation. You'll quickly identify the sort of work that best suits people to create a highly tuned, mission-critical team. Team members will spark off each other and inspire one another like a true team that works. The solution consists of:
Creating individual profiles of team members to reveal natural strengths and talents

One-to-one profile debrief with each team member

Method Teaming 'Basics' video training

Creation of 'team map'

Review with team leader to highlight potential improvements to team structure

Free download of the Method Teaming 'Pocket Guide' App for the whole team
Prices are per person.
Method Teaming applied to Mission Critical/Operational Teams is suitable for IT, Finance, HR, Service Delivery, Marketing, Engineering and all other back office and general business departments and teams.
To get started or for more information, click the green Contact Us button on the right.
Teams That Work – The Mission-Critical/Operational Solution
Ciaran Nagle, Global Marketing Manager, explains how Method Teaming® Mission-Critical creates teams that work to drive efficiency across the enterprise. Length 1 min 12 secs.
"In Method Teaming, Hewlett Packard Enterprise has discovered a sales program that not only works, instantly, but the field also wants."
Marcel Keller, VP and General Manager, Technology Services (TS), HPE, August 2016
"The act of selling involves reaching into the mind of the buyer and flipping a switch from No to Yes. What we like about Method Teaming is that it directly and immediately improves our ability to flip that switch from No to Yes. That's why in HPE Americas right now we are leveraging Method Teaming as the core element of our talent program."

Steve King, General Manager, Technology Services, Hewlett Packard Enterprise, Americas.

August 2016
1. Method Teaming Helps Healthcare Company Get Fit Again After Two Disastrous CEO Hires
2. Fortune 500 IT organization fixes its internal communication problems with Method Teaming
"Using Method Teaming® we increased our productivity by 40% and went from a highly siloed, low trust, low value-perceived organization all the way up to #2 amongst telecom companies as ranked by Information Week. Method Teaming® taught us how to use the natural talent of our people, respect one another's intellect and create powerful teams with a science and common language."
Valerie Parrish-Porter, CIO, Embarq Corporation (a major spin-off from Sprint and now acquired by CenturyLink)

Building teams that work was never this much fun, until now. The thrill of seeing mediocre performers become superstars is what excites senior executives and HR managers the most, research shows.