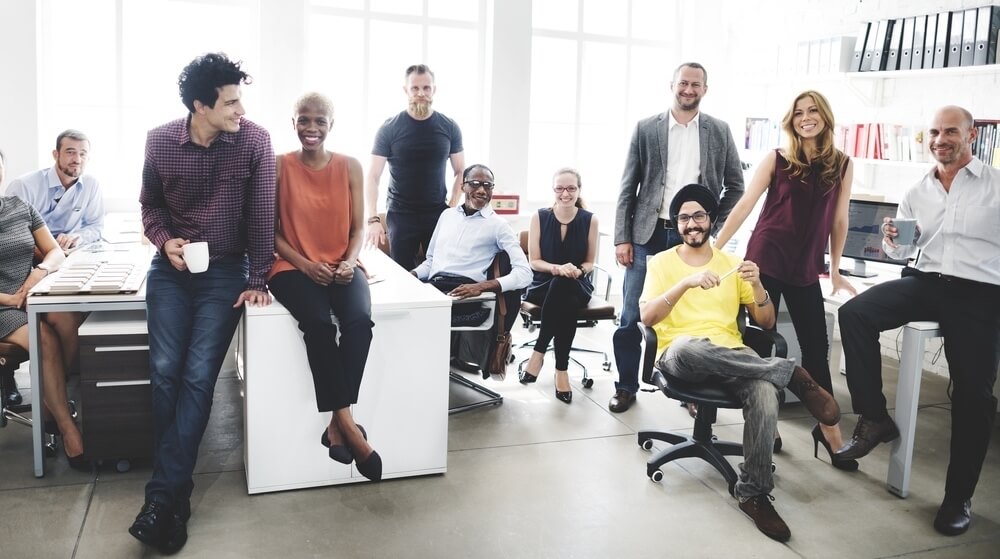 METHOD TEAMING® MISSION-CRITICAL

Transform your work team in just 90 days.
Your business team is misfiring because too many people are forced to do tasks they're not naturally good at. We will analyse your people's strengths and help you reorganise duties so that everyone is doing tasks they were made for, all of the time. When that happens you get a fully functional team that works which is delivering all of its potential.
Achieve more with the same people

Exceed KPIs always

Engage your team
You're just 90 days away from a team that works. For a far more efficient team get in touch now by clicking Contact Us on the right.
Not sure yet? More detail about Maximum Capacity…
Teams That Work – The Maximum Capacity Solution
Ciaran Nagle, Global Marketing Manager, explains how Method Teaming® Maximum Capacity creates teams that work to drive efficiency across the enterprise. Length 1 min 12 secs.
What we do in the Maximum Capacity program:
Full Team Diagnostic. We begin by carrying out a pinpoint analysis of the team. We'll use Method Teaming technology to see if everyone is performing the right tasks for their talents. We'll show you the 'team X-ray' – how well the team is working together.
Team Foundry. A one-day training program which opens the team's eyes to their own and each other's natural talents. Once they understand what they're naturally good at – and what everyone else is naturally good at – they'll be extremely excited that they can make a bigger difference.
Team Shaping. Now that everyone's on board with their natural talent – and wanting to do more with it – we'll help you shape the work around the team. The work will get done to a higher quality as people spend more time doing what they do best. It will also get done faster.
Efficiency Measurement
We'll measure the before and after efficiency of your team using our own proprietary methodology. You'll have a quantified measure that you can use to prove the value of your investment in Method Teaming.
PROVEN RESULTS:
Business efficiency rises from US average of 32% (yes it really is that low, according to Deloitte) to 80% or more.
Quality improves beyond all recognition. This is harder to measure but anecdotal evidence is in agreement that work gets done first time to a higher quality.
Engagement rises. There are fewer movements and resignations because people are happier in their work.
Costs fall. The costs of employing staff fall considerably as intellectual capital is retained for longer. We have a spreadsheet to prove it.
The Maximum Capacity solution builds teams that work and is suitable for IT, Finance, Service Delivery, Call Centers, Marketing, Engineering and all other back office and general business departments and teams.
To get started or for more information, click the green Contact Us button on the right.
"In Method Teaming, Hewlett Packard Enterprise has discovered a sales program that not only works, instantly, but the field also wants."
Marcel Keller, VP and General Manager, Technology Services (TS), HPE, August 2016
"The act of selling involves reaching into the mind of the buyer and flipping a switch from No to Yes. What we like about Method Teaming is that it directly and immediately improves our ability to flip that switch from No to Yes. That's why in HPE Americas right now we are leveraging Method Teaming as the core element of our talent program."

Steve King, General Manager, Technology Services, Hewlett Packard Enterprise, Americas.

August 2016
1. Method Teaming Helps Healthcare Company Get Fit Again After Two Disastrous CEO Hires
2. Fortune 500 IT organization fixes its internal communication problems with Method Teaming
"Using Method Teaming® we increased our productivity by 40% and went from a highly siloed, low trust, low value-perceived organization all the way up to #2 amongst telecom companies as ranked by Information Week. Method Teaming® taught us how to use the natural talent of our people, respect one another's intellect and create powerful teams with a science and common language."
Valerie Parrish-Porter, CIO, Embarq Corporation (a major spin-off from Sprint and now acquired by CenturyLink)

Building teams that work was never this much fun, until now. The thrill of seeing mediocre performers become superstars is what excites senior executives and HR managers the most, research shows.