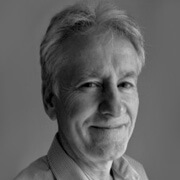 Ciaran is a PD Leader. He is responsible for the global marketing of Method Teaming.
Ciaran has always had an attraction to the written word and for many years has run his own marketing company. His primarily focused has been on writing case studies, white papers and other collateral such as website content and brochures for corporates and medium-sized businesses.
In recent years, Ciaran has been introduced to and become very excited by Method Teaming. He sees the potential to build on Method Teaming's early success and to take it to every organization in the world. No small ambition. He uses his Social Media expertise and LinkedIn status to spread the word to leaders who want to build mission-perfect teams.
The early part of Ciaran's career was extremely varied and encompassed selling encyclopaedias and life insurance as well as three years as a Hong Kong police inspector. Ciaran then joined GE and became a successful sales leader, regularly making President's Club.