Build Winning, Smart Collaborating Teams – 5 Top Tips



Get All Your People Pulling Together, Naturally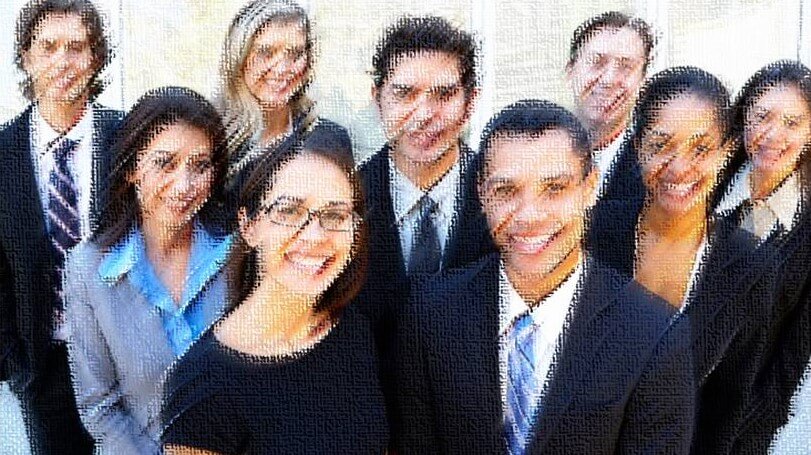 Almost all employees want to be in a high performing team

High performing teams can be achieved by a smarter use of the talent in the team

The way to smarter use of talent starts with scanning and revealing it in full 3D detail
Naturally winning teams
Your team can become a talent magnet attracting the very best people around. All the best teams to work for make use of their people's natural, born-with talent. That's because we can only excel when we're doing something we were made to do. When we're using our natural talent, we excel, and our success attracts other people who want to do likewise. Which is most of the population.
But talent is hidden. How do we get to know it?
Only an integrated 3D talent scan, plunging deep and wide into the brain's cerebrum (encompassing behaviors, motivators and cognitive) can fully reveal the complete formation of an individual's unique talent. OND provides this 3D talent scan and delivers the results in an actionable format that allows the individual and their team leader to make accurate decisions. These decisions result in the building and maintaining of high performing teams together with a new and exciting capability called 'smart collaboration'.
Here's the good news: you don't have to hire better people. You've already got great people with huge talent.
(To understand what talent is and why it's so important, read Talent vs Skill).
High performing teams can be achieved just by a smarter use of the talent you've got. When you have high performing teams you get speed, quality and awesome productivity. But you also get better team spirit, improved employee engagement and greater talent retention. We call this 'smart collaboration'.

Working together through smart collaboration and teamwork your team can become a talent magnet and your organization can become one of the best companies to work for.
Top tips for creating a High Performing Team
Here are 5 top tips that will help you turn up the efficiency, speed and quality of your team's work.
1. Discover your team's talents.
Every great journey begins with a map and this is where you discover the map of your team's talents.

Talent development is the way to create high performing teams. The unused portion of talent in your people is your organization's greatest free resource. You're already paying for it, why not use it?
Research shows you're probably using < 40% of the talent in your employees. They're aching to use all of it. They'll be much happier when they do. You'll help both their careers and their social lives when you employ all of their talent.
The first thing to do is carry out full 3D talent scans of your team. This is how we begin any Method Teaming engagement. The 3 talent dimensions are:
The way people think

How they are motivated

What their natural behaviors are
Only a full, integrated 3D talent scan can give you an accurate assessment of each person's abilities. Anything less could be doing more harm than good and lead to incorrect deployment of the talent you are already paying for.

We integrate the results of the 3D talent scan to give you a picture of the 'whole person'. This integration is critical. It gives you actionable data that you and the employee can make decisions on. Then we do the same for the team. You now have a team talent map and can see at a glance if the talent is clustered and/or where there are any gaps.
2. Share the Knowledge
This is one of the most exciting parts of a Method Teaming program.
Each person's 3D talent scan is a map of everything they can do. There are no weaknesses or vulnerabilities shown. Only strengths. The scan is always a great source of pride. Almost everyone wants to show their 3D talent scan to their colleagues.
So the second step is to share the knowledge about people's talent around the team. It's essential that everyone knows what strengths everyone else has. Hidden talents are illuminated and pored over, but not just for admiration. They are revealed so they can be put to use. This stage involves a lot of 'aha' moments such as, 'I never knew you could do xyz,' or 'that explains why you see everything through a people lens'. It is a powerful motivating and bonding experience.
3. Align people with the right tasks.
This stage is where the team begins to take a big step forward.
So many people are playing out of position. That is why, on average, teams operate at less than 40% efficiency. Just think about that for a moment. We are paying full salaries and getting barely a 40% return. Why are we not outraged by this? But by starting to reallocate tasks, over a period of time, you can move the efficiency dial one step at a time. The essence of this is to look at the talent attributes you need from someone to do a particular task efficiently. You already have a talent map of the team. Now you can work out who is best suited to the job in hand. As you do this, people become more and more engaged in their work because it's the work they want to do. This means greater efficiency, speed and quality but also reduces attrition and the associated disruption and costs. Giving people the work they want to do is smart business.

4. Smart Collaboration and Teamwork begins
This is where you build teams of integrated talents.
By now, people are doing more and more of the work they were made for. They're pulling together and collaborating better. That's because they know each other's priorities and they have a common language that allows them to communicate those priorities. This is smart collaboration and it quickly becomes a habit. Team morale is on the rise along with speed and efficiency. But don't stop there. This is a time when you can build and put together an entire team for a particular purpose. For instance, that internal or customer-facing innovation that you've always needed. You can now build a team that will deliver it on time, on budget and in a way that works straight out of the box. You've almost certainly got the people who can pull it off. But until recently, you didn't know who they were or how to put them together. With Method Teaming, now you do.
Or maybe it's a new finance system that's needed. Or a new factory. Or a whole new distributor network. Whatever the need, you can identify the right people and assemble them into a high performing team that will deliver a quality solution. This is smart collaboration, also known as great people pulling together.
5. Hire with precision
Every new recruit should be hired so they can use all their talent.
If a vacancy arises, you can now

recruit with absolute precision

, knowing that your new colleague will fit right in. Method Teaming will ensure you are not writing the job description so only superman or superwoman should apply. Instead you can create an accurate target profile and translate this target profile into useful interview questions. These will help you identify a candidate who has exactly the right talents for the job. When you recruit the right person, according to their talent, you know they have joined you for the right reasons and will stay in place for a long time.
And finally, before you make an offer, run a Method Teaming 3D Talent Scan on the individual so you are absolutely sure you have measured their natural strengths and they are a great fit for the role.
How can OND help?
OND's Method Teaming gives you the tools to accurately follow each of the above 5 steps.
Method Teaming is unique in the way it provides you with a 3D talent scan with unparalleled accuracy. It is the only talent solution that can give you truly Smart Collaboration. Our tools have an 'actionable' quality that enables you to take charge and build high performing teams that are fit for their purpose. OND will also work with you to develop your employees' talents for the long term.
But don't just listen to us, see what our customers say…
"Using Method Teaming® we increased our productivity by 40% and went from a highly siloed, low trust, low value-perceived organization all the way up to #2 amongst telecom companies as ranked by Information Week. Method Teaming taught us how to use the natural talent of our people, respect one another's intellect and create powerful teams with a science and common language."
Valerie Parrish-Porter, CIO, Embarq Corporation (a major spin-off from Sprint and now acquired by CenturyLink)
If you want high performing teams that do smart collaboration naturally, Contact Us directly and request the High Performing Teams brochure.
1. Method Teaming Helps Healthcare Company Get Fit Again After Two Disastrous CEO Hires
2. Fortune 500 IT organization fixes its internal communication problems with Method Teaming