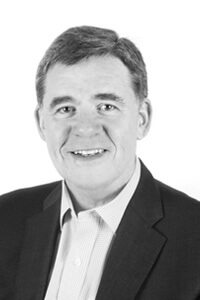 Ian is an Alpha Networker. Prior to joining OND as Managing Director for Europe, he had a glowing career of 31 years with Hewlett Packard in a variety of roles spanning sales, sales management, business development, marketing and global account management. Ian's most recent role at HP was global business development director for the Energy and Utilities Industry.  His role included developing and deploying a unified global industry strategy and overseeing the creation of industry specific solutions from HP's broad product and services portfolio. Such is Ian's Utilities industry expertise that he has sat on industry advisory boards, been a frequent speaker at Energy & Utilities industry conferences and has had articles and papers published in various journals.
Ian successfully used Method Teaming within HP to build and reshape teams for improved efficiency, productivity and individual and team motivation. He is passionate about enabling companies to realise the immense potential they have with their most valuable asset; their people. He knows from first-hand experience the uniqueness of Method Teaming in building mission-perfect teams resulting in closer client relationships and major business growth as a direct consequence.
Ian is a Physicist by education holding a Bachelor of Science degree in Physics and Electronics from Brunel University, England. He is also a member of the Institute of Directors.
In his leisure time Ian is an avid guitarist and singer and uses these skills regularly at his local church.