JERRY W. GLAZIER
Instructor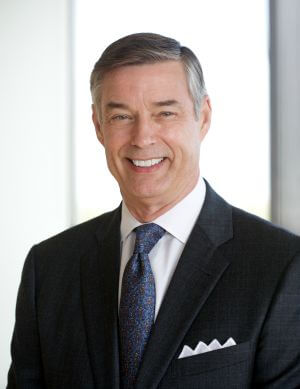 Jerry Glazier has had the unique experience of working in the for-profit and nonprofit sectors as well as being a partner in multiple business ventures.   Adept at creating and maintaining strong personal and professional relationships, his most recent leadership position was as a Human Resources Business Partner  supporting 3,000 union and non-union associates within the disciplines of; information technology, product development, network engineering/construction as well as the chief technology officer area.  During his 25 year telecommunications career at Sprint, Embarq and CenturyLink, Jerry has had the privilege of working with some of the most exciting collaborations between the public and private sectors – most notably as the chief architect of Sprint's nationally recognized welfare to work program "Reaching Out, Reaching Up".
Known for his value centered servant leadership style, Jerry has been sought out to speak on the merits of economic/workforce development and the strategic importance of public and private partnerships between the for-profit and nonprofit sectors.   He continues to support local and national organizations that benefit community involvement and has served on such boards as; The Greater Kansas City Community Blood Center, Nonprofit Connect (formerly the Greater Kansas City Council on Philanthropy), The Welfare to Work Partnership Advisory Board, KC Healthy Kids, Chair of the College of Social and Behavioral Sciences Advisory Board at the University of Northern Iowa as well as Executive Chair of the Conference Board's Community and Public Issues Council.
While working within the telecommunications arena, Jerry held positions of increasing responsibility in Human Resources overseeing key strategic programs and processes in: management and employee development, recruitment, executive succession planning, total quality management as well as HR strategic planning.  Through these experiences, Jerry continued to focus on the inner-workings of workforce planning and design as well as understanding the intellectual and motivational factors impacting the human element.  After experiencing Method Teaming and its positive impact on performance and culture at Embarq, Jerry began the dynamic process of trainer certification.
Jerry holds a Bachelor of Arts degree in Psychology from the University of Northern Iowa and resides with his wife Linda in Kansas City, Missouri.