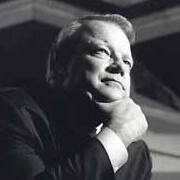 CEO of OND, LLC
Marcus, a Strategist, has demonstrated throughout his career the ability to see bold, game-changing opportunities others do not. In addition, he sees patterns of talent in others. Long before he invented Method Teaming and started OND in 2003, he intuitively deployed talent in unconventional ways to achieve bold ideas that generate significant value.
Marcus held many key positions at Ernst & Young (later Cap Gemini Ernst & Young) where he built several successful practices from a zero start and made significant contributions in growing established practices. As an example, Marcus was asked to start the firm's SAP practice in 1994 moving the firm from nowhere to a market leader in two years, earning the SAP Award of Excellence in the first year.
In addition, Marcus was the leading Big Deal Coach in the firm, playing a significant role in many of the most strategic deals in the firm's history including: Coca Cola, Georgia Pacific, Georgia Power, Cigna, Eli Lilly, HCA Columbia, Johnson and Johnson, Exxon Mobil, Disney, Bell South, UPS, Bombardier, Raytheon and Merrill Lynch.
The Merrill Lynch deal was $784 million, and the Coca Cola deal led to one of the largest SAP engagements in the world with revenues exceeding $500 million. Marcus was known for developing some of the most innovative and hard-hitting selling techniques in the firm.
In the late 80s and early 90s, Ernst & Young was the leader in innovating the modern process movement, which morphed into the reengineering movement in 1992. Marcus was one of the innovators of the process movement in Ernst & Young. Ernst & Young was virtually unbeatable in the reengineering market from 1992 to 1994.
Before joining Ernst & Young, Marcus was VP of Finance and Administration (essentially CFO/CIO) at Hayes Microcomputer Products, Inc at a time when it was one of the fastest growing companies in America. At Hayes, Marcus built an IT organization that was one of the finest in the world, proving IT could provide significant strategic value to the organization. The Hayes IT organization succeeded in Executive Decision Support at a level that would be extremely rare even by today's standards.
Education Background and Activities:
CPA and CPIM. BA in Administrative Management and an MBA from Clemson University. Guest lecturer at the Kellogg School of Management – MBA Program at Northwestern University, Clemson University, and Kenan Flagler Senior Executive Institute at University of North Carolina.
Marcus co-authored the book "Total Cost Management" and is currently writing a new book: "Method Teaming".