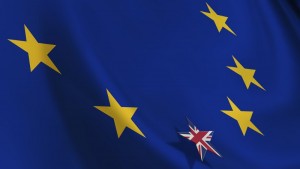 Next month the British people will vote on whether the UK should remain in the EU or not. It's a finely-balanced argument, especially among business people. And I don't want to alienate half my audience by taking sides so I have no intention of arguing for one camp or the other. This article is going to be strictly neutral.
But the poll gives us an occasion to muse on a problem that businesses face every day: how do you build a great team when the members are already chosen and you can't easily replace them?
This is the situation in which Europe finds itself. New nation states cannot be imported from the Far East or elsewhere. The country pool is limited. Nor can it just ignore the UK. Britain's criterion for membership of the EU was fulfilled a few million years ago: it is a country in Europe. That's a fact which isn't going to change soon. Like it or not, we're on the same team. We just have to figure out how the team works.
Similarly with many businesses. The management team and most of the staff have probably been on board for years. They're familiar with their jobs and doing them as best they can. Plus, there are personal friendships and loyalties binding the team together. This means that to fire individuals who are performing a little below par might cost more than leaving them in place.
But in the case of businesses there's a lot we can do to rectify imperfect hires. Method Teaming is a clever tool which allows us to see talents and aptitudes in our employees that we couldn't see before. In fact, even the employees themselves were unaware of them. The chief accountant, for instance, may have strong people talents that lay unused when she got her ACCA. It might be better to send her to that regular networking lunch rather than the sales guy. She would be happier in her job and less likely to leave.
And who'd have guessed that the new HR manager, who everyone thinks is a bore, is actually a frustrated visionary who frequently sees new opportunities for the company that everyone else misses? Maybe he should be invited to join the strategy team.
Top companies are now latching onto Method Teaming and using it to drive productivity and employee engagement. It's an easy way to get more from less. And build a far better working environment at the same time.
So what about Britain and the EU? And, for that matter, what about Italy and Germany and Hungary and all the rest? What can the EU do to uncover the hidden talents of our nations and make all of their peoples happier and more productive?
The answer depends entirely on what the EU is about. That's still up for debate. But if it is about developing the talents of European people and helping them to be all they can be, the EU must care as much as top corporations do about engagement. And fulfilment and job satisfaction and productivity. If they address those needs they will create the kind of European working environment that everyone wants to join.